Comprehensive and full featured
Document assembly and practice management software
We provide comprehensive and full featured document assembly and practice management software that is specifically tailored to the way we do business in Texas.
Our document assembly templates cover family law, civil litigation, criminal defense, guardianships, trusts, wills, probate, real estate, landlord/tenant, business organizations, mechanic's liens and non-judicial foreclosures.
Our practice management software includes billing, calendaring, case management
and document management.
Many of you know my first company - ProDoc®. When I sold that company to a competitor in 2008, I retired and thought I was done with work for good. Well, it didn't take long for me to realize that retirement is highly overrated.
TXdocs® is my new baby. My team has successfully re-created the magic potion that mixes high quality products, customer service that shows we care and value your business and extremely reasonable pricing. With that magic combination of ingredients, TXdocs has taken off and is well on its way to replacing that same competitor's FormBuilder as the "go to" software for law practice in Texas.

Alan Schoolcraft
President/CEO, Attorney At Law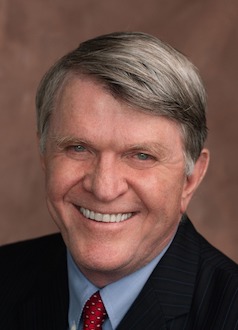 Focus Makes All the Difference
Created in Texas for Texas Attorneys
Because TXdocs is designed to be used exclusively by Texas attorneys, we are able to tailor it to work the way we practice law in Texas. If you don't think this is such a big deal now, you will once you see the innovations that are possible by focusing only on Texas.
Client experiences
Is TXdocs any good?
In over 50 years of practice, I have not found anything else even close to being as economical and helpful to my practice (and my sanity!)

Daniel Clayton - Beaumont, TX
I just can't say enough good things about TXdocs -- the forms, the software and the service are all fantastic.

Al Alonso - San Antonio, TX
TXdocs is designed to save time. The forms are well thought out and professional in appearance. I am not exactly a computer geek, but I needed no help drafting my first documents.

Wade Wilson - Helotes, TX
I have found TXdocs to be the billing and document assembly program I've always dreamed of. Perfect for a small legal office, and TXdocs helps if you want to grow your practice. TXdocs people have been here to help!

Tim Mahoney - Austin, TX
This product is GREAT! It saves me time, is very easy to use, and is MUCH BETTER than ProDoc.

Johnelle R. Peer - Dallas, TX
I have never seen anyone else provide so much value for such a low cost. I just don't know how they do it!

Rush Wells - Littlefield, TX
Thank you for all you do. I really value TxDocs and frequently tell my colleagues to try it out.

Lisa Crowe - Weatherford, TX
I use TXdocs Anywhere on my MacBook Air with no problems, and have for over a year. It's a great product, much better IMO than the WestLaw/Prodocs product.

Greg J. Pickett - Irving, TX
TXdocs sets the standard by which all others should be measured.

Marivonne R. Essex - Spring, TX
You guys rock!

Maria Lowry - Houston, TX
I have really enjoyed using TXdocs. It has been a great investment for my practice. One of the great things about this company is the great customer support they offer. I really like that they reach out to the lawyers who use their service for suggestions or ideas to help improve their product. I highly recommend this product to both new and experienced attorneys.

Andrew Garcia - Dallas, TX
I was very pleased with their spreadsheet based Inventory last week. Worked like a charm doing all the calculations.

Al Greene - Houston, TX
Thanks. You guys are great.

Enrique Juarez - Los Fresnos, TX
TXdocs makes my practice so much easier and more manageable. I am very glad I switched from ProDoc.

Conrad Day - Brenham, TX
TXdocs has got your back. They will NEVER let you down!

Charles Jones - San Antonio, TX
I am very satisfied with the TXdocs system you are developing. It's more convenient and useful than ProDoc was.

Harry Munsinger - San Antonio, TX
I was an early user of your product and a big fan of what you are doing.

Jack K. Robinson - Rockwall, TX
I don't know how you guys did it, but your e-filing platform blows ProDoc out of the water. I was hesitant to switch but WOW - TXdocs is so much easier. And you are saving me the $3.34 filing fee for each filing!?! How??? I don't care! I'm just delighted I don't have to pass that charge onto my clients. Well done.

Angela Oaks - Houston, TX
Prefer to make an informed decision? We're Happy to Oblige!
No-Risk free trial
Try TXdocs' Fully Functional 14-Day Free Trial
Access thousands of Texas specific forms and all program functionality, including our Online Intake and NEW eFiling system.

Training and technical support services included.

Preserve data when converting your trial to a subscription.

No payment information required until you're ready to subscribe.

No long-term "gotcha" subscription contract.

3-month money back guarantee.